How San Jose Earthquakes and new GM Jesse Fioranelli are working to harness the power of innovation in Silicon Valley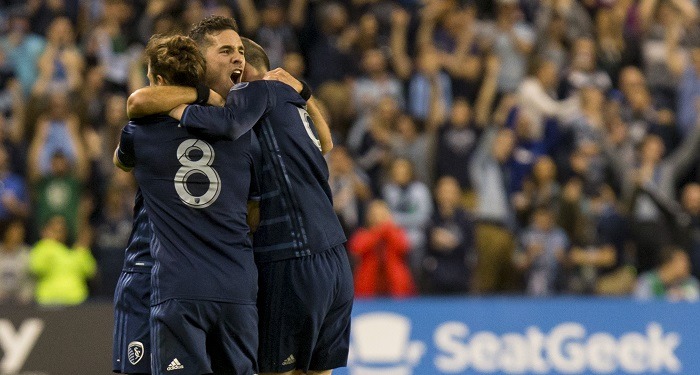 Fioranelli came direct from Italian Serie A side AS Roma, where for the previous 18 months he had served on the team's Sporting Direction unit, fulfilling duties that included player scouting, match analysis, player-centric development and recruitment for the first team and youth system.
"We are excited to welcome Jesse to the Quakes family," said Dave Kaval, who was President of the Earthquakes at the time of his appointment. "He has a tremendous, well-rounded resume that immediately impressed us, and we believe the team's technical side is in excellent hands moving forward.
"The search to find a general manager proved to be lengthy, but we're happy that the thorough process has led us to a candidate of Jesse's quality."
San Jose engaged Nolan Partners, the world's premier executive search firm, in seeking to fill the GM role vacated by John Doyle in August 2016. "It started in September when I met Paul Nolan in London," said Dave Kaval of the process and his discussions with Nolan Partner's Group Managing Director. "I was tasked as President and CEO to find the best possible candidate, and I wanted us to be really thoughtful and deliberate about who we went and sourced because we'd had a GM for ten years and had not been in the market for a decade.
Chad Biagini, Managing Director of North America at Nolan Partners, tells the Leaders Performance Institute. "We have a proven approach for our searches, including comprehensive benchmarking to identify technical, cultural, behavioural, and motivational fit.  We also believe in using our shared intellect and creativity to identify more left wing candidates. San Jose was the ideal partner for us because they shared our belief that a franchise can only succeed by hiring the absolute best people. Your people are your competitive advantage."
There was no doubt from Kaval that they had found the right man. "Jesse really thrived in this environment at Roma and Lazio. He commands the room and can attract high quality personnel to continue building the team in an efficient way. He has relationships across South America and Europe; that type of experience and market intelligence only comes with numerous years spent in the industry." With two months to spare before the 2017 MLS season, San Jose had their man and the transformation of this corner of Silicon Valley could begin…
Full story on: https://leadersinsport.com/performance/seismic-shift/