Al Jazira appoints new Director of Football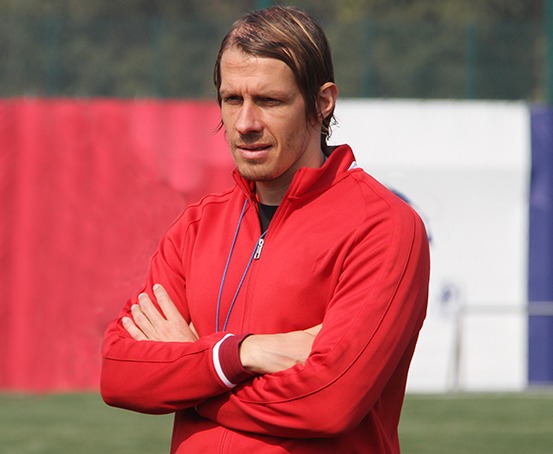 As part of an on-going commitment to building future sustainable sporting success, Al Jazira FC has today announced the appointment of Mads Davidsen, an experienced international strategist and coach, as the new Director of Football at the Club. Davidsen, 37 and originally from Denmark, joins from his most recent role as Technical Director at Shanghai SIPG FC, a top tier Club in China where he worked side by side with high-profile Managers including Sven-Goran Eriksson and Andres Villas-Boas.
His appointment marks another significant step for Al Jazira as the Club unites behind a clear strategy to improve performance both on and off the pitch. Davidsen will work closely with Al Jazira's Head Coach Marcel Keizer and the wider Management Team in re-shaping a Club-wide football philosophy and implementing best-in-class football methodology across all age groups.
"We're thrilled to be welcoming someone with Mads' experience to the Club," commented Group CEO, Nick Garcia. "He has international, top-level calibre and his mind-set is very much in-tune with the vision of our Board and Ownership for Al Jazira. We're on a journey to build a sustainable, successful sporting future here. Mads, working closely with the existing football management, will play an integral role in how we do that."
Davidsen's role encompasses Al Jazira's Academy and youth set-up as well as the First Team, and supporting the pathway for younger players in the Club's system is something he intends to focus on. "Successful Football Clubs are often built on the quality of their Academies," says Davidsen. "We will need an effective scouting and recruitment set-up in place of course, but our ability to bring talented young players through the system and into the First Team will be key to a sustainable future. I'm eager to work with my new colleagues and ensure we have the very best resources in place for that."
Davidsen will initially take up the role from his current base in Spain due to COVID-19 travel restrictions, but he and his family are set to move to Abu Dhabi once the global situation has eased. Despite the initial remote set-up, he is full of energy for his new challenge and is excited at the prospect of domestic football's return to the UAE. "In any role you're looking for a Club with ambition and a long-term outlook with strong and visionary leadership. That's clearly in place at Al Jazira, I can sense the commitment and I hope to play a meaningful part now in how the Club develops and improves performance over the coming seasons."