Ex-Notre Dame, NFL Running Back Darius Walker Joins Sports Executive Search Firm Nolan Partners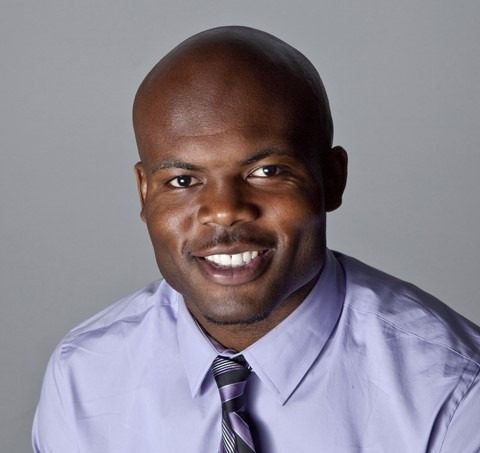 After leaving Notre Dame in 2007 as one of the best running backs in program history, Darius Walker pursued a career in the NFL. That year, he played in four games for the Houston Texans, but he never appeared in another regular season game.
Still, Walker didn't sulk or complain. Instead, he focused on building a successful post-football career, which he's achieved. During the past decade, Walker has worked as a Fox Sports and ESPN broadcaster, in finance at Morgan Stanley and in Notre Dame's development office.
Now, Walker has a new job. He was recently named a partner at Nolan Partners, a leading executive search firm that helps sports teams, leagues and businesses identify and hire for top roles. Since the company's founding in 2006, it has helped with more than 1,000 executive searches, including more than 100 in the past year alone, according to Chad Biagini, Nolan Partners' president.
Walker will lead Nolan Partners' sports performance practice in North America, where he will aid sports organizations in hiring coaches, general managers and various other positions. Although Walker doesn't have experience working for a search firm, he was intrigued when a Nolan Partners reached out to him via LinkedIn and explained the job description.
For the past five years, Walker has led Notre Dame's development efforts in Los Angeles, where he has lived for more than a decade and where he will remain while working for Nolan Partners. His role included developing relationships with alumni in the area and raising money for Notre Dame's athletics department, business school, law school and University as a whole.
Walker previously worked for five years in Morgan Stanley's private wealth management division, where he recruited and served as a financial advisor for high net-worth individuals, including former athletes, agents and business owners.
Walker noted that his jobs at Notre Dame and Morgan Stanley were "relationship building roles," which will help him at Nolan Partners, where he will be responsible for convincing sports organizations to hire Nolan as an advisor and for identifying people who will be good fits for open positions.
While Walker did not know anyone who worked at Nolan before interviewing for the role, he did have a connection to the company. After moving to Los Angeles following his football career, Walker reached out to numerous Notre Dame alums who lived in the area and had success in business. Walker at the time was working for Fox Sports as a college football analyst, but he had plenty of time in the offseason to network.
One of the first people Walker met in Los Angeles was Michael LaSalle, a 1995 Notre Dame grad who was working at Shamrock Capital Advisors, an investment firm with $4.4 billion of assets under management. The two have become close friends.
LaSalle is now a partner at Shamrock Capital, which in 2020 acquired a minority investment in Excel Sports Management, the sports agency and marketing company that bought Nolan Partners last year.
"He's definitely someone I would point to and say he has certainly helped me along the way throughout my career," said Walker, who in three years at Notre Dame rushed for 3,249 yards, still the fourth-most in school history. "He's helped guide me and lead me to make some nice decisions and some interesting decisions and opening doors."
Biagini, who joined Nolan Partners in 2016, said the company reached out to people with various backgrounds as broadcasters, general managers and executives with sports brands. Biagini said Walker stood out from the field thanks to his networking skills, intelligence, experience as a high-level athlete and someone who's been able to sell people on his vision and help companies generate revenue and raise money.
"He's able to get to know people well, understand their motivations," Biagini said. "That matters a lot with hiring because our job is to match people to people and cultures to cultures. He'll be strong in that area. He's incredibly bright and incredibly curious, and to be a good executive recruiter, intellectual curiosity matters a lot."
Biagini added: "He knows what a hard day's work looks like and hustling, and that matters in that role. And his deep knowledge of having lived the life of a very high-performing athlete, both in the collegiate and in the professional ranks, will give him a lot of credibility and understanding of how the front offices work within those organizations."
Nolan Partners was founded in 2006 by Paul Nolan, the former human resources director for the English Football Association and Wembley Stadium. The company focused on sports teams and leagues in Europe until seven years ago when Biagini joined and Nolan Partners expanded into North America
The company's recent searches in the U.S. including helping the Chicago Bears hire Kevin Warren as chief executive and president, the U.S. Olympic and Paralympic Committee hire Rocky Harris as chief of sport and the Tampa Bay Buccaneers hire James Ruth as chief marketing officer.
Nolan Partners' current assignments include aiding an NFL team looking for a chief financial officer, an NBA team searching for a chief communications officer and a Premier League team hiring a chief operating officer.
Through the years, Nolan Partners has worked with about half of NFL, NBA and Major League Soccer teams and major brands like Adidas and Titleist in their executive searches, primarily for business roles like CEOs and presidents. Walker will assist in those searches, as well as in expanding the company's reach in assisting with hires for coaches, general managers and other roles related to player and team performance.
"I think (the jobs at Notre Dame and Morgan Stanley) will help me a ton in terms of relationships that I've built in the past and just having that ability (to network)," Walker said. "But it's so helpful, at least for me, to have a firm that has such a strong track record and so much momentum as far as sports performance goes…This is an engine right now that is moving really, really fast. I'm just grateful to be a part of it and to help open some new doors for Nolan Partners."