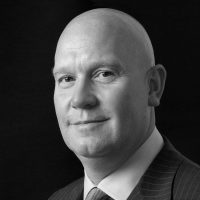 Paul Nolan – Global Chief Executive
Paul spent 6 years as the Group HR Director for The English Football Association and Wembley Stadium, where he worked closely with the board, Chairman and Chief Executives to build leadership teams, handling every senior executive and non-executive appointment. Prior to this, Paul spent 13 years in consumer facing international businesses, including a position on the board of a division of a FTSE 250 business with a specific responsibility for acquiring and developing leadership talent.
As well as leading our sports practice and conducting all of our board level searches and chief executive and managing director mandates, Paul has conducted significant work in the betting & gaming industry, including several Executive board level searches at Ladbrokes plc and William Hill plc.
Paul sits on a number of boards, including the Advisory Board of the Thoroughbred Horseracing Industry MBA at Liverpool University and sits on the judging panels of the Leaders 40 Under 40 Awards and the Top 50 Most Influential Woman in Sport.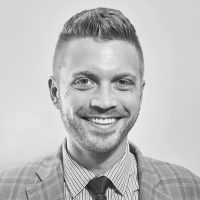 Chad Biagini – President
Chad brings 10+ years' experience in Executive Search, representing a wide range of sports clients across French Ligue One, English Premier League, Italy's Serie A, and all the majors in the US and Canada – Major League Baseball, National Hockey League, Major League Soccer and the NFL. Throughout his career, Chad has recruited more than 350 senior executives across the industries of media and entertainment, sports management, consumer products, technology, private equity, non-profit and higher education.
Chad holds his Executive Master of Science from the London School of Economics and attended Harvard University for his undergraduate studies.
Chad regularly serves as a speaker and a judge for industry-leading conferences and awards including Executive of the Year at the World Football Summit in Madrid. Chad also serves on the Board of Directors of Make-A-Wish Greater Los Angeles and on the National Board of Pet Partners in Bellevue, WA. He served on the Advisory Board of Positive Coaching Alliance in Phoenix, Arizona, from 2014-2016.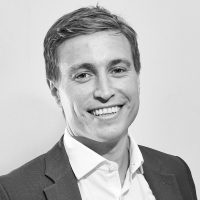 Stewart King – Partner, Europe
Stewart has managed executive search assignments for over 17 years. As the lead Partner for Europe, Stewart advises ownership groups/Boards on key leadership appointments across the continent and beyond.
As well as managing high profile commercial appointments, Stewart leads the firm's world leading Performance Practice. Typical search assignments for the Performance Practice include Sporting Directors/Technical Directors, Head Coaches, High Performance Directors, Academy Directors and Heads of Player Recruitment.
Stewart holds an Executive MBA from Imperial College London. He is regarded as a trusted advisor to his clients, providing clear, accurate and honest information at every step.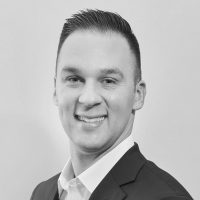 Mark Mayleben – Partner, North America
Mark has been a search consultant in the retail and consumer goods industries for several years and throughout his career he has placed more than 150 senior executives across consumer, retail, hospitality, foodservice, and media.
Prior to Nolan Partners, Mark was a partner at a major search firm in North America, where he spearheaded the firm's consumer and retail business within the Southeast, leading executive searches for iconic Fortune 500 clients (Coca-Cola, Lowe's, Sodexo), mid-cap enterprises (HSN, Timex, Spirit Airlines), family-held businesses (Hawaii Coffee Co.) and pre-IPO startups (TheRealReal and SalesLoft).
He has also placed over 30 executives on Boards of Directors for many of the top 50 non-profit organizations, including Boys and Girls Club, Habitat for Humanity, Good360, and Make-A-Wish.
Mark earned a Master's in International Business and a B.S. in Finance from the University of Florida.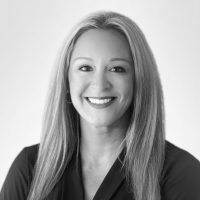 Kari Goodwin – Principal, Head of Recruiting Operations
Kari joined Nolan Partners as Principal and Head of Recruiting, North America. She brings 15+ years' career experience across Executive Search and education. Her background in executive search spans a large, multinational firm as well as a boutique, specialist. She's represented companies ranging Fortune 500, nonprofits, and entertainment. Today, she oversees all processes and recruiting operations with a major focus on C-level positions. She brings an in-depth knowledge of executive search and sports.
Kari was a multi-sport athlete in high school earning countless accolades and a state championship and then received a full athletic scholarship for women's basketball at Freed-Hardeman University where she played 4 years and won multiple conference championships.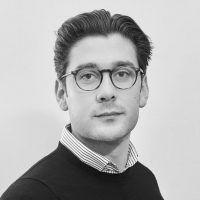 Joe French – Principal
Joe joined Nolan Partners in 2017, having spent three years working in Executive Search & Recruitment, focusing on Executive & Non-Executive searches across the consumer sector in the UK and EMEA. Joe graduated from Loughborough University, where he studied Sports & Exercise Science and led a successful swimming career.  Joe focuses predominantly on Corporate Sports, with mandates spanning Rights Holders, Sporting Clubs, Governing Bodies, Professional Leagues, Venues, Sponsors and Corporate Organisations.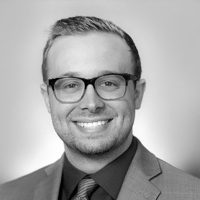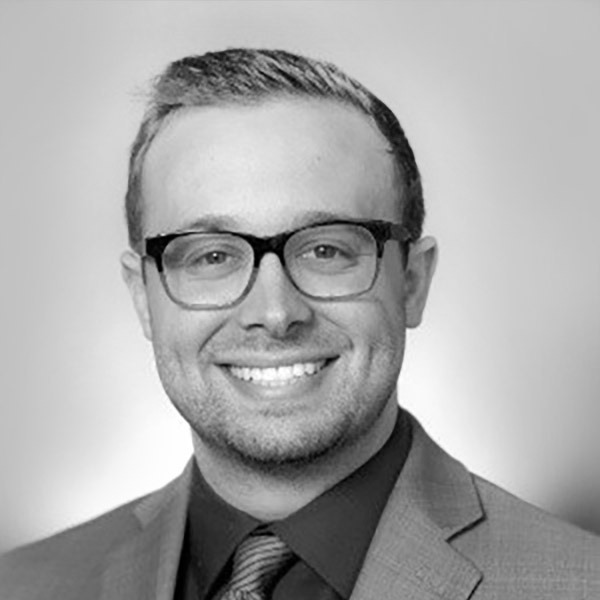 Matt Rogers – Principal
Matt joined Nolan Partners in 2018 after spending two years with an international executive search firm. He worked across their consumer market, with a focus on the sports, media, and entertainment sectors. Matt graduated from the University of Oklahoma with a dual degree in Marketing and Sports Management. Working out of our New York City office, Matt has focused predominantly on our Sports Corporate and Media & Entertainment Practices with mandates spanning Professional Teams and Leagues, Governing Bodies, Sports Products, Production Companies, and Esports. The concentration of his work includes, but not limited to, Marketing, Operations, Revenue, Hospitality, Diversity & Inclusion, and Human Resources.
Dr Rowan Bradford – Associate Director and Occupational Psychologist
Dr Rowan Bradford is a respected business psychologist with 20 years of wide-ranging, cross-sector experience in senior level executive assessment and development. After completing a degree in Psychology at the University of Birmingham, she completed a PHD in Occupational Psychology, focusing on what helps people to learn at work. Since then, she has worked as a training and development consultant and as a business psychologist specialising in executive assessment and development. She has a special interest in what makes leaders succeed and 'derail' in top jobs and has consulted internationally in a wide range of sectors including engineering, telecoms, retail, leisure, betting, pharmaceuticals and financial services.